Weapons are man-made tools that are aimed at causing damage and injury to others. Initially arms and ammunitions were used as a self-defense tool to protect against harmful animals and fierce creatures. But soon after, they became the root cause of human destruction and discord in the world. Majority of wars were battled due to the existence of weapons. Even the current War on Terror is being fought over "Weapons of Mass Destruction".
Amidst all the violence and destruction, a few creative designers are showing their concern for World Peace by creating harmless weapons made from everyday objects. British designer Kyle Bean formed some creatively brilliant firearms created using food items and named the project "Soft Guerilla". Another creative artist Bryan Ku designed a series of pillows in the shapes of light sabers, scimitars, viking axes, nun-chucks, and grenades.
Being a graphic designer, I wanted to share this creative art of displaying peace and non-violence with you guys. Take a look at how these 15 fiery weapons and ammunitions are portrayed into harmless objects.
1. Banana Colt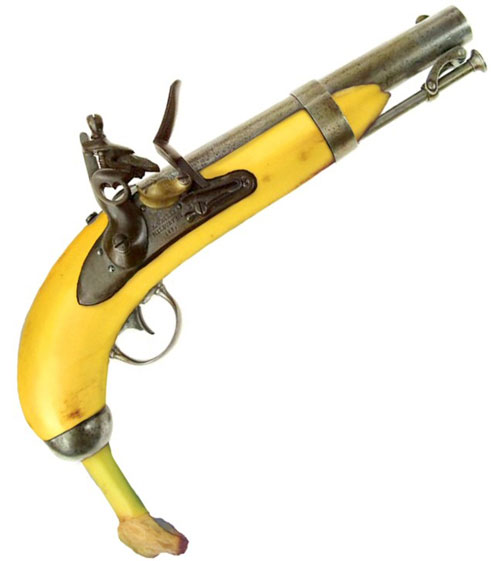 2. Bread Bare Knuckles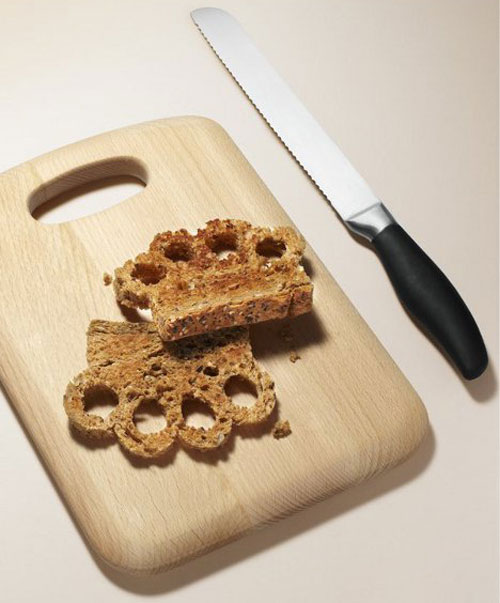 3. Candle Bullets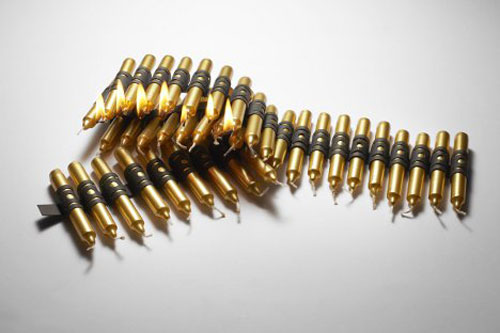 4. Feather Knife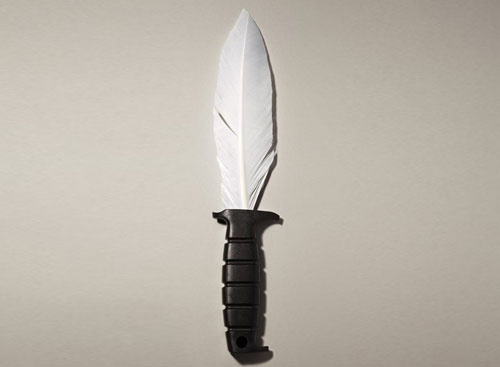 5. Ice Cream Dynamite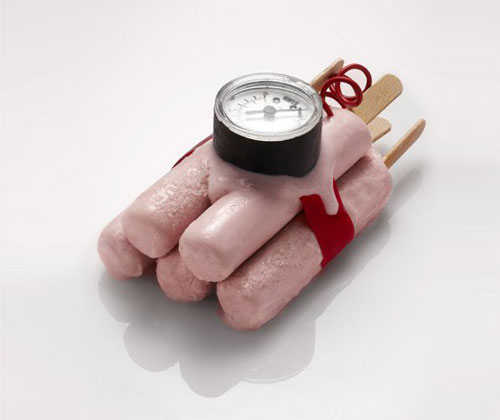 6. Clay AK-47 Assault Rifle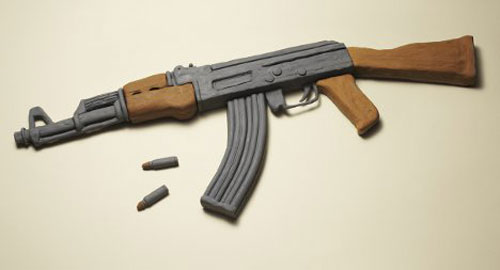 7. Jello Grenade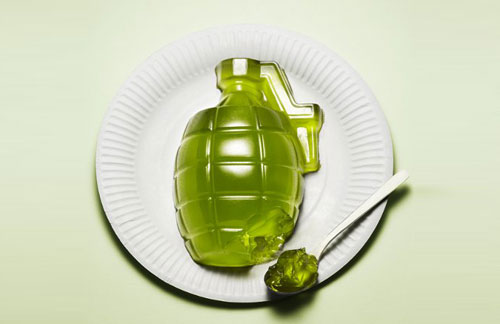 8. Soap Guerilla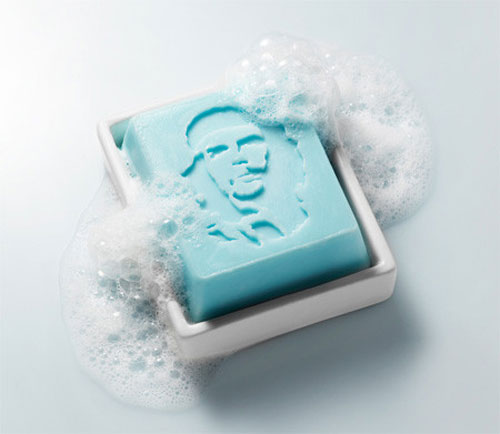 9. Grenade Light bulb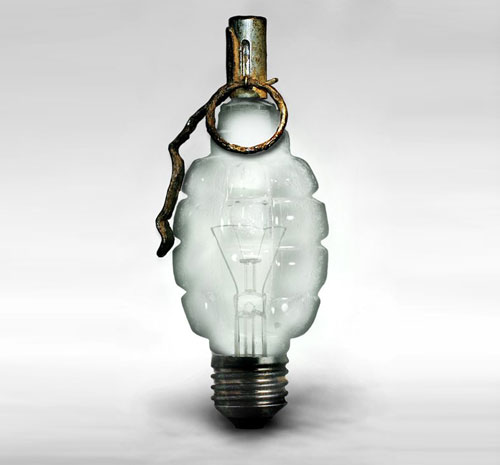 10. TUBA Missile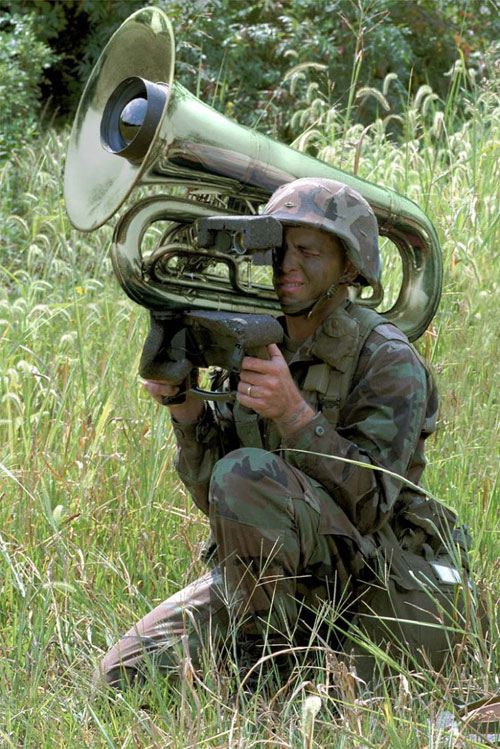 11. Gun Guitar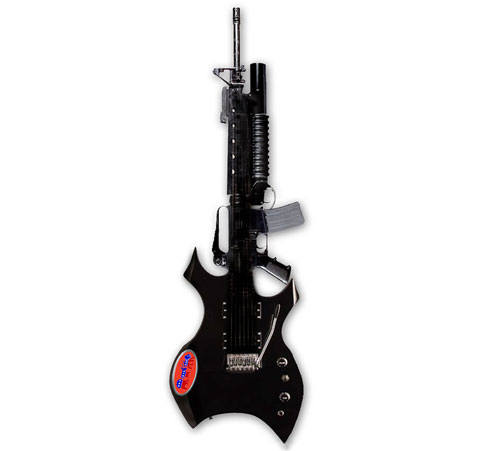 12. Pillow Fight Weapons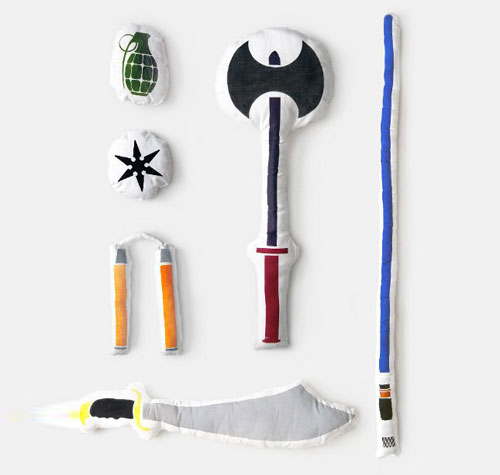 13. Bullet Perfume

14. Remote Pistol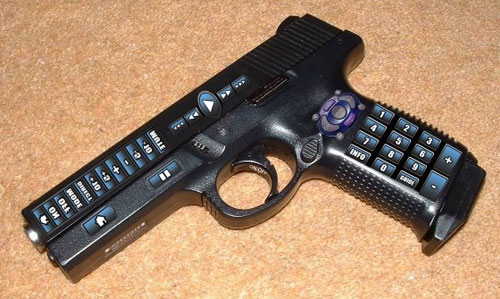 15. Melon Grenade