The year 2013 saw the introduction of some awesome WordPress themes that have truly brought a new revolution in the WordPress development arena. Millions have been benefitted from the themes and plug-ins that have been launched in different months of this year. Whether it's about enhancing the blogging experience or adding that perfect charm to your existing website, WordPress has definitely served as a magic wand. WordPress programmers have been continuously using creative themes to keep pace with development cycles. In today's blog, I'll take you through ten of the most popular themes that have ruled in the year 2013.
So, without keeping you waiting any further, let me introduce you to the 10 best WordPress themes that have added to the creativity involved in its development. Here's the list:
• WordPress Theme #1 - XTheme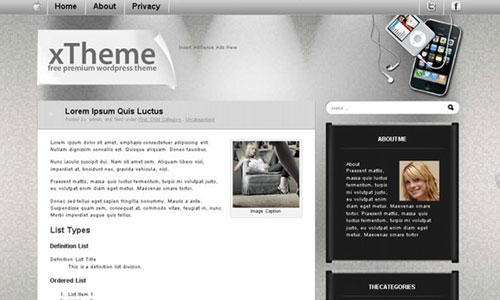 This is a WordPress theme that comes with unique and multiple designs, suited for different types of websites. A built-in customizer allows you to change your site using a live previewer. There are truly endless options available with the XTheme. One such option is transforming a static top-positioned menu into one that's fixed towards the left/right of the screen.
• WordPress Theme #2 - Dano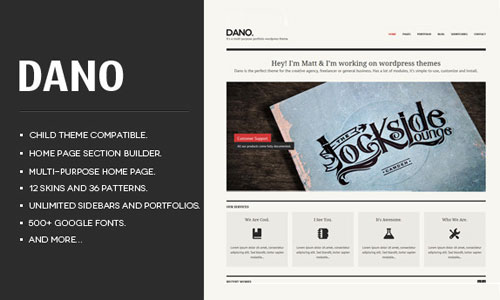 This is yet another powerful WordPress theme with all new user-friendly features. It supports the latest WordPress version 3.5 that comes with a media uploader. If you want your target audience to focus more on the content rather than the images then this is the theme you ought to choose. Dano theme supports all resolutions from 1680px to 240px, making your site device-compatible.
• WordPress Theme #3 - Lucid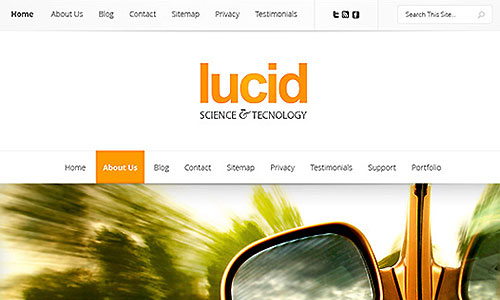 This is a fully responsive WordPress theme and is quite competent in keeping the readers engaged to your website. Features such as clean navigation, breadcrumb navigation and well-organized categories make Lucid one of the best fit for websites that need to contain a lot of content. This is a paid theme available at a reasonable price of $39.
• WordPress Theme #4 - Modernize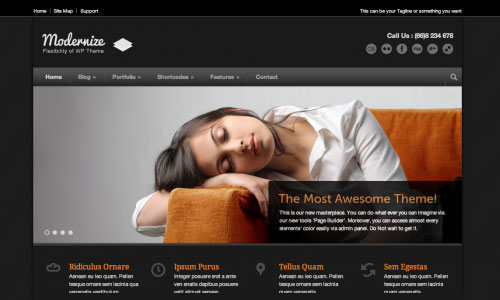 This is yet another fully responsive theme. Using this theme allows you to make your site look wonderful on desktops, laptops, tablets and other mobile devices. Backed by a feature-rich admin panel, Modernize theme allows you to create unlimited sidebar in addition to the flexibility of choosing from over 350 fonts. This WordPress theme has 15 predefined background patterns and you can translate each element to your own language via the admin panel.
• WordPress Theme #5 - Fruitful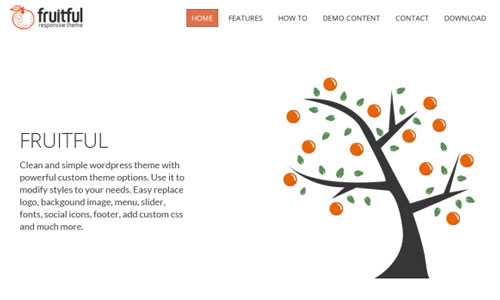 Simple and responsive in nature, this WordPress theme is a perfect blend of logos, background images, social icons and a slider. You can easily customize it using a CSS tool, plus you needn't pay a single penny for its downloading and installation.
• WordPress Theme #6 - Essenza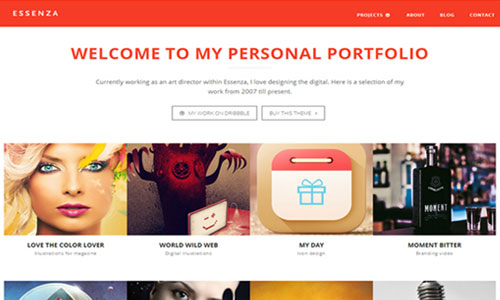 Those of you who want to highlight the images placed on your website, Essenza is the theme to choose. This is a full width portfolio theme that allows you to showcase your work through high-resolution images while keeping the basic layout simple yet unique.
• WordPress Theme #7 - Wowway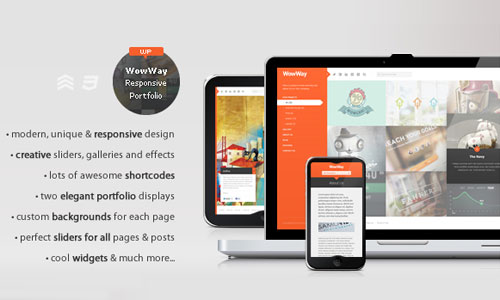 Wowway is the ultimate WordPress theme for the entrepreneurs who deal with production and sales of gadgets. Its responsive nature optimizes your site to work perfectly on smartphones, tablets, desktops, laptops, etc.
• WordPress Theme #8 - Codium Grid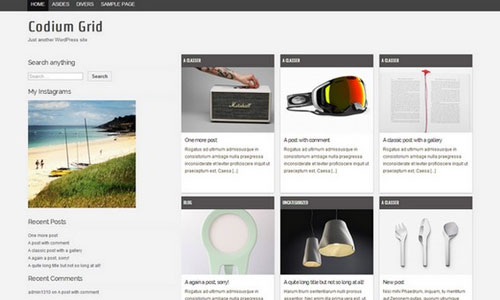 As a fully-responsive WordPress theme, Codium Grid features a super-clean look and feel. You can customize this theme in terms of color, background and header. Built-in search engine optimization tools make Codium grid-enabled websites an instant hit among all popular search engines.
• WordPress Theme #9 - Delighted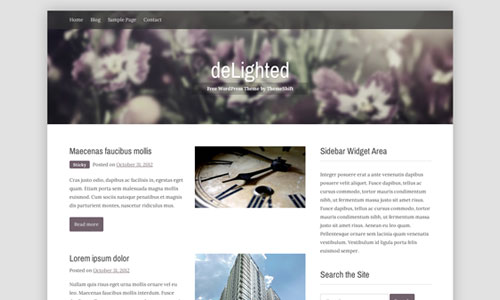 This theme is highly customizable in nature. The featured image option allows the website designer to add an element of sleekness to the site's overall design. You can have an access to endless color and language options.
• WordPress Theme #10 - Shopping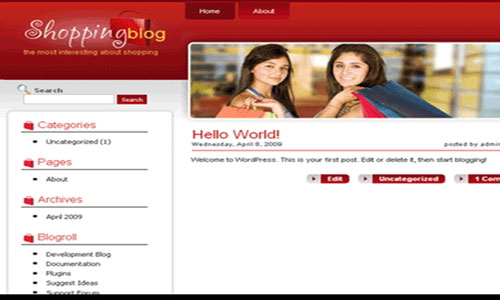 While a large number of free e-commerce themes have crowded the web, Shopping is the WordPress theme that's been quite successful in winning the hearts of millions of WordPress users. This e-commerce theme includes a wide room for storing product images, product prices, customer ratings and product sales information.
Conclusion
Considering the importance attached to WordPress Development, it won't be wrong to say that the need for innovative themes is never-ending. Like today, and in the future as well, we'll always be awaiting the release of new WordPress themes. Hope you'd enjoy the compilation. Please don't forget to drop in your feedback/suggestions within the comments section below.