The focal point of your graphic designing business is 'The Client'. Without a client, you are merely fulfilling your passion as a graphic designer and nothing else. A client is your chief source of income and is critical to your survival in the design business. But you mustn't get overly dependent on clients.
Some clients are such that they become a torture for graphic designers. They can do things that are out of the limitations of a client-designer relationship. For a graphic design project to work successfully, it requires mutual effort and cooperation. If any of these parties are not on the same page, then the whole project is nothing but a futile exercise. Therefore, here are some characteristics that will help you identify a potential troublemaker client so that you can avoid them.
1. The 'know-it-all' Clients: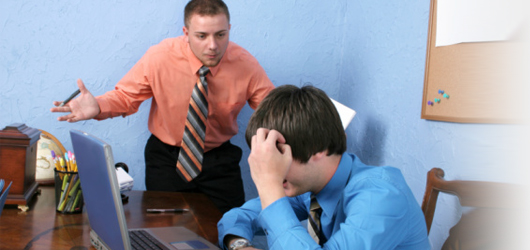 Some clients have a knack of acting over-smart in front of the designers. They will boss you around even though what they know about graphic design could be written on a postage stamp. What happens is that these types of clients undermine the talent and capability of a graphic designer. No designer wants to play the role of a puppet in a design project. While providing suggestions and feedback is the prerogative of every client, being overly commanding can hinder a design project. Each time you try to explain them the technicalities of your design, the client would come up with opinions of their own to contradict you. So it is better that you avoid such clients that are a waste of your time and efforts.
2. The 'Indifferent' Clients: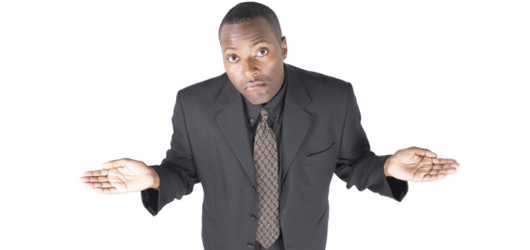 Another breed of clients, completely in contrast with the previous ones, is the indifferent ones. While some clients have a habit of bossing around, some are divergent and detached from the project. In most of the projects, client involvement is important and the project but can move only a little forward. But these clients wouldn't care less as to what colors you are employing or which fonts are being used. They would just come on the deadline date to collect the project files. Consequently, because of the clients' aloofness from the project, there are miscommunications and flaws in the final design. Hence, one should avoid these types of clients, in order to save time, energy and resources.
3. The 'Finicky' Clients
When you come across a client that asks you to give samples before hiring you, you can certify that he is a bona fide troublemaker for you. Clients who ask for a demo and abscond after stealing your designs are crucial to avoid. These are the clients that will become even more choosy and finicky IF they hire you. It becomes almost impossible to make these clients say yes to your designs. However it is acceptable to do some revisions as per the client's demands, some bad clients ask for so many amendments that it occupies your time worth other potential projects.
4. The 'Hasty' Clients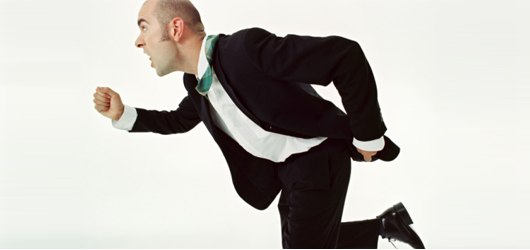 There will be times when you will come across clients who will make you feel like a Pizza delivery man. They will speed into your premises and hastily ask for a design within minutes. What they underestimate is that design concepts are work of a thorough mental process and take time to execute. Graphic designers must steer clear of these types of clients in order to avoid any blushes on your portfolio.
5. The 'Cheapskate' Client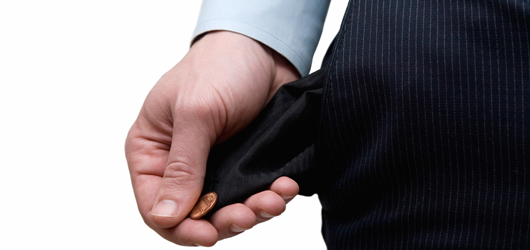 Last but not least, there are the clients who look for a bargain every time they approach a graphic designer. Even though you define your fee as a fixed sum, these clients would assume that it is just a starting point for further negotiations. Not only do they haggle over your hard earned money, they undermine your worth as a graphic designer. So instead of lowering your standards for cheapskates, it is better to avoid such clients who don't value your work.
Have you encountered any of the above clients? If yes, then how did you deal with them?
[upprev]
[/upprev]