Listen Design site launch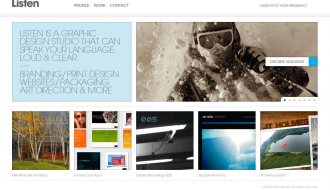 Design Information
Submitted on : 26 Apr 12
Category : Art Work,Graphic Designs
Give some Good Rate :
Author's Description :
By Dave Gibson
Listen is a graphic design studio that can speak your language. Loud and clear. We focus on minimal design. We distill the message down to its most basic form, showing only what needs to be shown, and nothing more, creating simple, yet memorable deliverables.
Website Address: http://listendesign.com/