Coffee & Toast Creative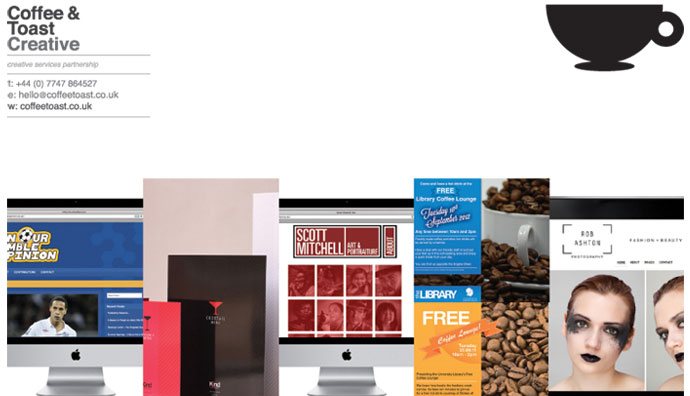 Design Information
Submitted on : 02 Aug 12
Category : Graphic Designs
Give some Good Rate :
Author's Description :
By Coffee & Toast Creative
We are a start-up creative services partnership based in Hertfordshire. Specialising in helping other SME's with their print and digital graphics needs. We offer great rates for a top-quality, energetic and creative service. Visit our website to find out more!
Website Address: http://www.coffeetoast.co.uk