Today Google Pays Tribute to Great Architect from Germany
Ludwieg Mies Van Der Rohe
. Mies van der Rohe believed that architecture should express the essence of its civilization - that the same things guiding our lives should build our homes, museums and offices. His buildings speak to our hope for simplicity, shaping our lived environment, and in doing so, illuminating life itself. Today we celebrate this legacy.
On March 27th, 1886 Ludwig Mies was born in Aachen, Germany. He would later incorporate his mother's maiden name ("Rohe") into his own as he rose to prominence in the architectural community.
Leaving his home of Aachen, Germany on the advice of a fellow architect, 19 year old Mies moved to the city seeking great architecture and a place in a notable firm. His family remained forever in Aachen and ran their masonry business while Mies was making a name for himself in the cultural capital of the time.
The Riehl House was Mies' first building. He was twenty-one at the time and was working for Bruno Paul. Here, Mies reiterates much of Paul's classical German style with an austere stucco exterior and a pronounced roof that emphasizes the idea of shelter and home. The interior space pulled inspiration …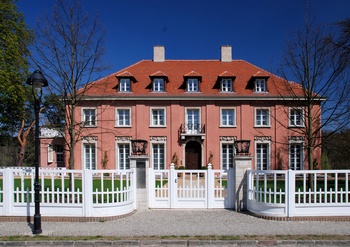 Impressed by the work he did for the Riehls, the Urbig family commissioned a home from Mies in 1915. Mies' first design called for a modern flat roof, but this was rejected. The new plan offered a more traditional hipped roof with five dormer windows. Such revisions were common.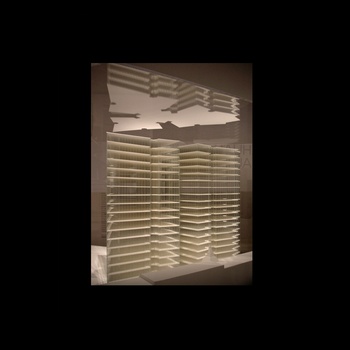 Although it was never built, Mies' design for the Friedrichstrasse Office Building remains one of the most important structures in 20th century architecture. For the Friedrichstrasse architecture competition, Mies ignored several rules dictated in the guidelines and presented a radical concept to the committee: a skyscraper made entirely of glass.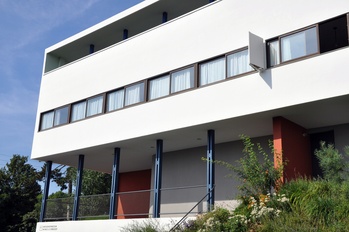 Set on a hill overlooking Stuttgart, Germany, these twenty-one houses and apartment buildings comprise one of the most celebrated communal endeavors in the history of modern architecture. The ultimate success of the Weissenhofsiedlung owes much to the artistic director, Mies van der Rohe, whose strategy was to invite a group.
German commemorative stamp marking 100 years since Mies's birth.
Through his great architecture creativity we also paying tribute to him to his contribution in architecture world. For more information about him explore it to know with his biography.
http://www.miessociety.org/